Event Phone: 07584248189
Full Weekend ticket


5 August 2022 - 7 August 2022




12:00 pm - 10:00 am

Gala Dinner only (Sat night)


5 August 2022 - 7 August 2022




12:00 pm - 10:00 am

Saturday afternoon only activities (purchase with gala dinner)


5 August 2022 - 7 August 2022




12:00 pm - 10:00 am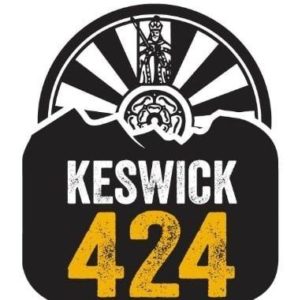 Keswick Charter 2022
5th – 7th August Full weekend package £150
FRIDAY
Friday Morning
Meet Up
– Early ones meet at Spoons for a cheeky brekky and a drink
-Not so early ones meet us across the road at The Crafty Baa for some local beers
Friday Afternoon
After dropping bags off and taken in the scenery of this year's stunning lakeside venue
Hawes End we will be venturing into the heart of Keswick for a Monopoly themed pub
crawl. Fancy dress is optional, however the best dressed will be walking away with a
worthwhile prize. This should take us until the early hours with I'm sure a nightcap or
two had back at the centre.
SATURDAY
Saturday Morning
Little more laid back than last year with a little time to sleep that hangover off before
meeting up for breakfast and selecting which group you are taking part with for the day.
-Larl Adventurers will be trying their hand at Ghyll Scrambling put on by our expert
instructors who will guide you through. We will also have another surprise activity as
we did last year.
-Larl Softies will be taking in the "sunshine" and scenery at the lakeside venue has to
offer, with lawn games, sunbathing and a bar on hand stocked with beer and snacks,
you can also take a trip in to town if needed to sample the local refreshments.
Saturday Night
Brylcreem that hair back, wax that tash and chuck on them dancing loafers its Keswick
does Classy!!! We will be having a 3-course smart dinner with a DJ to have a boogie
later. This will be held at The Skiddaw hotel for anyone looking for their own accommodation. This will run late again with many places for night caps.
SUNDAY
Brekky up and sod off!!!
A heartfelt and emotional goodbye with memories to last many years!